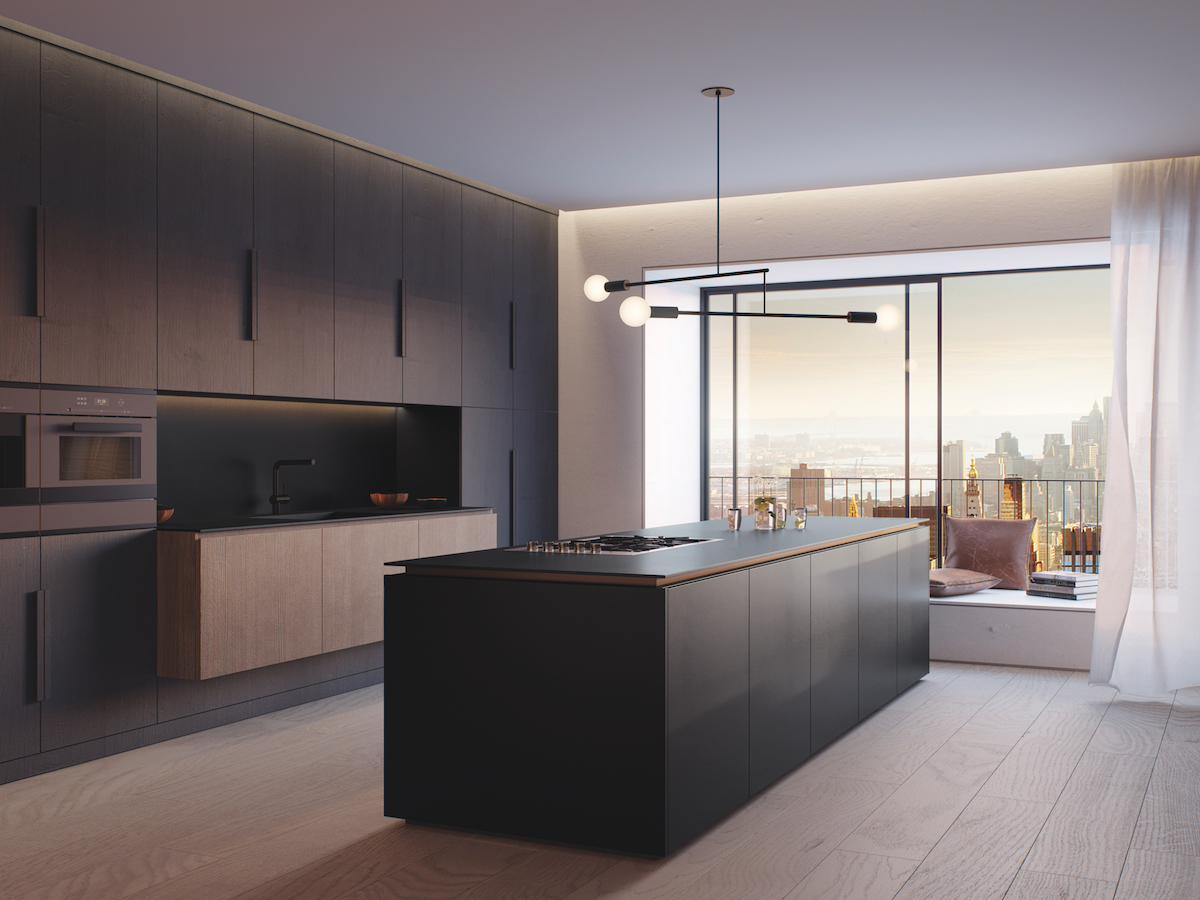 Moving forward, in-home hygiene standards will undoubtably be raised to new levels. Germ resistance measures will be taken, and cleanable surfaces will be more in demand. Along with new technology in sustainability, architecture and design is rapidly experiencing innovations in building materials that harbor less bacteria like porcelain tiles, copper, and engineered quartz.
Quartz is not new to the scene; it is just getting some much-deserved attention. Caesarstone has been utilizing advanced technologies in quartz surfacing for over 30 years. Their nonporous surfaces that include countertops, backsplashes, wet bars, bath vanities, shower surrounds, office desks, fireplace hearths, interior wall cladding, outdoor counters, and more are bacteria-free and easy to clean. This material combines approximately 90% quartz with resin, pigments, and binders and is one of the most durable surfaces available that is also scratch and stain resistant. The nonporous nature of quartz gives the hyper-hygiene-conscious homeowner added confidence in the prevention of mold and microbes.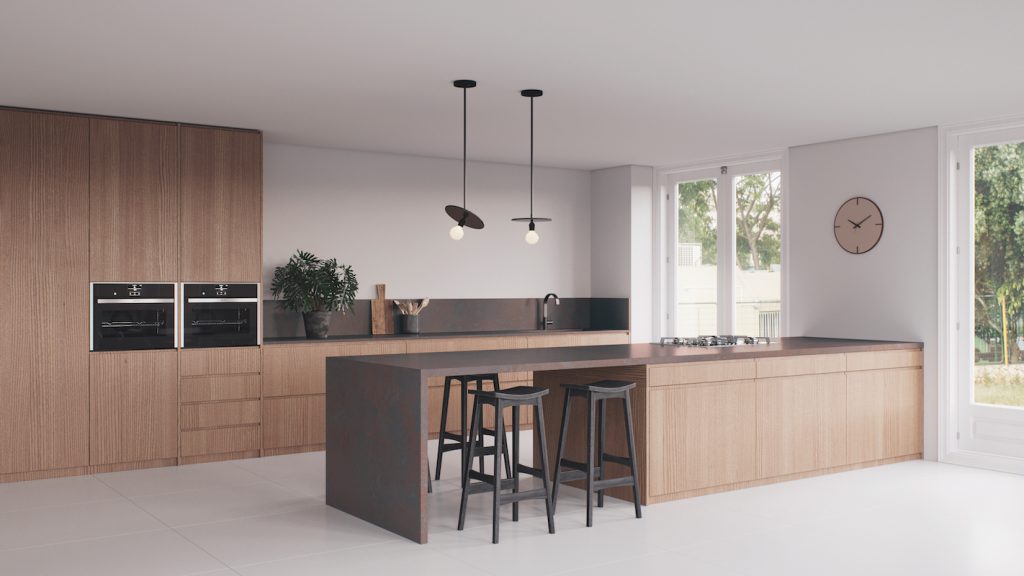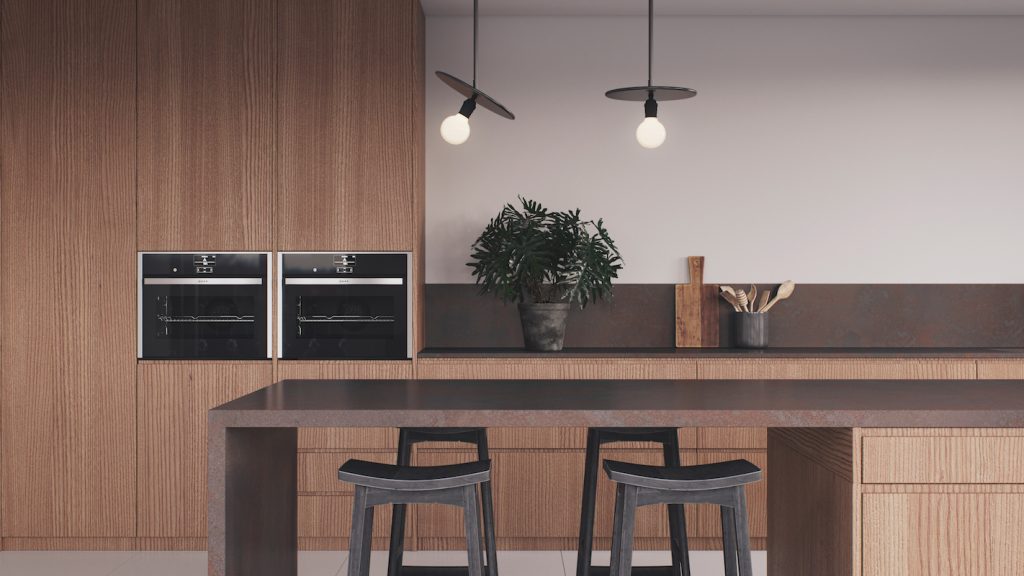 In addition to sanitation methods soaring, we are seeing a greater interest in safety standards when it comes to surfacing. With a commitment to sustainability, Caesarstone supports healthier environments from production to product. An NSF51 certification ensures compliance with the International Health and Safety Foundation that working surfaces are safe for use in food environments like residential and commercial kitchens. Caesarstone surfaces are also ISO-, OHSAS-, and LEED-certified; they comply with the GREENGUARD Environmental Institutes' indoor air emissions standards; and hold the GREENGUARD Gold Standard seal. They are the only countertop manufacturer to hold the Good Housekeeping Seal. Due to a healthy code of ethics that protects their employees, partners, and customers, their surfaces are qualified for installation in residences, restaurants, hotels, hospitals, and more. Caesarstone leads the safety standards for the industry with the launch of Master of Stone – an online portal for professional information and guidance for stone fabricators.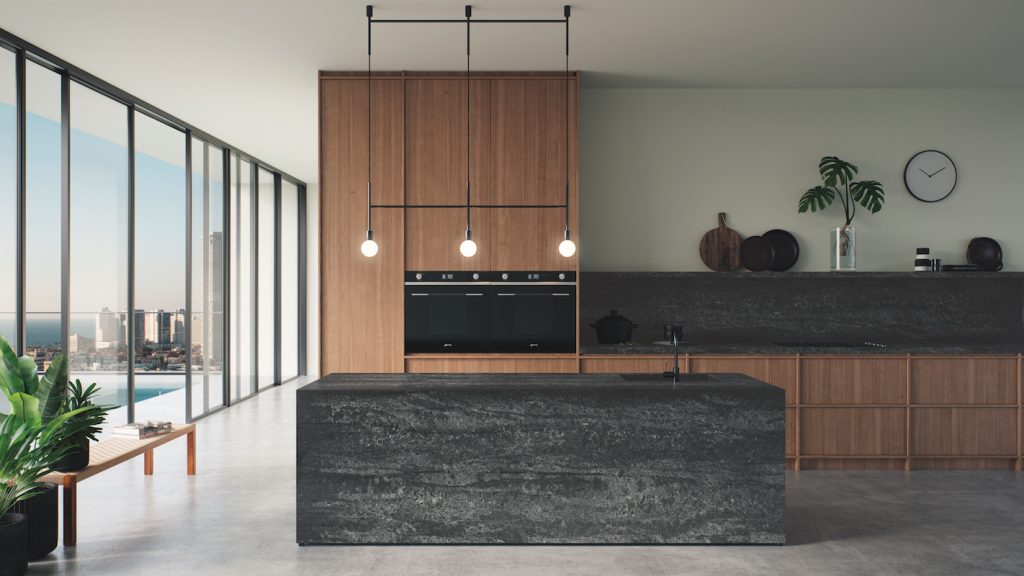 When it comes to aesthetics, innovations in the quartz surface industry have allowed a wide spectrum of design options inspired by marble, granite, and concrete. Textured finishes conjure the tactile feel of stone adding a natural, earthy warmth to any room. A polished luster emphasizes color and adds elegance to a space. Caesarstone's newest offerings in the Dark Collection evoke classic luxury with captivating hues that are striking and set a bold tone.
Safety, function, product integrity, craftsmanship, and beauty top the list of qualities consumers want and expect from their home products.
Caesarstoneus.com | 877.9QUARTZ